The resilience and resourcefulness of women entrepreneurs is admirable, yet the stark reality is that unfairly women face obstacles that hinder their economic ambitions
The Next Economy recognized and addressed the systemic barriers women entrepreneurs historically face – which are compounded by societal norms, financial access limitations, and self-esteem challenges.
Committed to gender inclusion, a two-pronged foundational strategy was adopted:
Incorporating mandatory gender equity and inclusion standards and awareness across our programs to address economic barriers for women.
Implementing locally-driven gender initiatives throughout the program, tailored to address specific barriers women face in their communities.
Fostering Gender Inclusion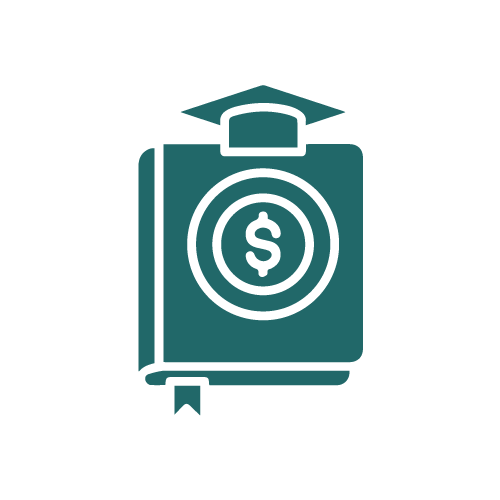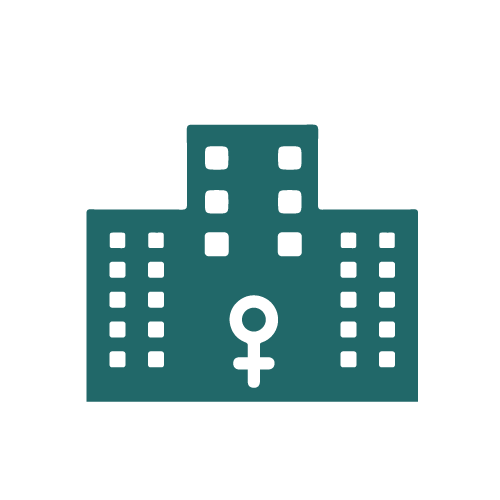 Institutionalising Inclusion
Gender Inclusion Initiatives
Locally-led co-creation was at the heart of TNE's program, with a focus on developing context-sensitive and deeply relevant initiatives aimed at overcoming cultural and systemic barriers to women's economic empowerment.
Our network of local partners in Mali, Nigeria and Somalia used community-centric approaches to strengthen the inclusion and engagement of women in our programs. This included initiating a female-led coaching, training more female trainers, improving curricula based on female alumni insights, etc.
Mali: Impact Hub Bamako's Gender Initiative
Diaka Keita, a Project Manager at Impact Hub Bamako's, aspired to create innovative solutions to the gap in entrepreneurship training engagement for rural women, especially house-wives. Diaka conducted research with young rural women to understand the barriers which hindered women's ability to work or join entrepreneurship training. 
From this research, a program was designed which provided rural women training in confidence building and basic leadership skills, as well as essential entrepreneurial skills and basic financial literacy in order to help them to improve their sources of income. In total, 54 women received training, which aimed to provide them the tools to overcome barriers such as low self-confidence and cultural taboo. Participants reported that Diaka, as a successful female professional, was a positive role model and aided their realization that women have the capacity to be successful entrepreneurs. The training equipped them with the tools to begin their journey to economic inclusion.
jobs for other young people.
Nigeria: Black Innovation Hubs' Gender Initiative
TNE Hub partner Black Innovations Africa (BIA), Jos, noted that female Entrepreneurship Alumni demonstrated a demand for further business coaching, driven by a desire to see their entrepreneurial careers become successful. BIA investigated this demand, noting that female entrepreneurs often faced bigger challenges in confidence, financial literacy, family obligations and raising capital, than their male counterparts.
Determined to invest in the next generation of female entrepreneurs and businesswomen, BIA created the Sprint Business Clinic in 2022 which provided one-on-one business coaching with a local leading business expert. Coaching included marketing and communications strategy, investment pitching guidance and financial planning. The first round of the Sprint Business Clinic was so successful that the clinic will be provided throughout 2023. Through this initiative, the aspirations of young female entrepreneurs are being matched with the tools and confidence to generate success. 
Increasing confidence of young entrepreneurs was central to the Core Life Skills Curriculum, however due to cultural barriers and social norms, young women alumni reported difficulties with confidence raising. .'WE'nnovation Hub, Abuja Nigeria, designed a female-specific training aimed at coaching female entrepreneurs in professional confidence; including how to pitch an idea to investors, negotiating deals, marketing and branding.
Somalia: SiMAD iLab's Gender Initiative 
Safia Abdikarim Adam is a passionate and socially conscious entrepreneur who developed  her entrepreneurial mindset through completing both the Entrepreneurship and Business Incubation training provided by SiMAD iLab, Hargeisa, Somalia. Safia founded Farjano Agrifarm
Somalia which is a social enterprise specializing in sustainable agricultural production, cultivating a diverse range of crops and vegetables. 
Through participation in crowdfunding training in the TNE curriculum and Incubation coaching, Safia was able to create a convincing business model which helped raise $10,000 came from family and local business investments. SiMAD iLAB organized an Investor Pitch Day, where Safia pitched her business venture, successfully securing an additional  $20,000 from Gaalooge Agrobusiness Enterprise. Safia's drive for creating sustainable social change, empowered by the TNE training she completed, successfully raised  $30,000 and created 15 full-time jobs for other young people.
Gender Knowledge Fellowship
Established in 2022, the Gender Fellowship aimed to provide TNE Partners the opportunity to enhance our understanding of gender inclusion in employment and entrepreneurship ecosystems.
Gender Fellows (employees within TNE partner organizations) conducted research aimed at addressing gender inclusion gaps within their organizations, programs and ecosystems. Their research resulted in the creation of Knowledge Products such as conferences, training and blog articles.
Gender Fellows received needs-based coaching and research training, guided by TNE Coordinators. For more details on the Gender Knowledge Fellowship click here.
Bahja's Research: Challenging Stereotypes: Unveiling Public Perceptions of Somali Women Entrepreneurs.
Bahja Ali, a two-time Fellow, conducted 6-months of research which examined, challenged and provided recommendations for tackling the main misconceptions surrounding, and falsely limiting, Somali Women Entrepreneurs.
 "As a Fellow, my perspective shifted significantly as I uncovered the challenges surrounding Somali Women entrepreneurs."
"It is my aim that every Somali embraces and celebrates the remarkable power and entrepreneurial spirit of Somali Women"
Hillary's Research: Making Mentoring Work for West African Women
Hillary's research and product examined the power of mentorship for female entrepreneurs which is intentionally adapted for and focused on women and their business aspirations.
"Through this research I wanted to question how we can make mentoring more effective and worthwhile for women, so that they can fulfill their entrepreneurship dreams"
Committed to gender inclusion starts internally. TNE partners, in collaboration with Common Good Company – Kenya, created a gender self-assessment tool for entrepreneurial support organizations (ESOs), allowing them to evaluate and enhance gender inclusivity in their operations.
Guided by the tool's insights, the partners took dedicated steps to address priority areas and developed proactive plans for advancing gender inclusion. For example, Impact Hub Bamako, Mali designed a Women in Leadership Training, delivered to its management team.
Seeking partners to advance gender inclusivity
TNE has made strides in promoting and facilitating female economic independence. However, millions of young women still face exclusion and barriers to economic participation and empowerment. 
While TNE program has concluded, our consortium members are dedicated to enhancing gender inclusion in our respective ecosystems. We are keen to connect with organizations and individuals driven by a similar purpose: empowering women and enabling transformative change. We invite you to reach out to Gitte Buch (gitte@crosswiseworks.nl) or Rizwaan Khambata (rizwaan@commongoodcompany.co)